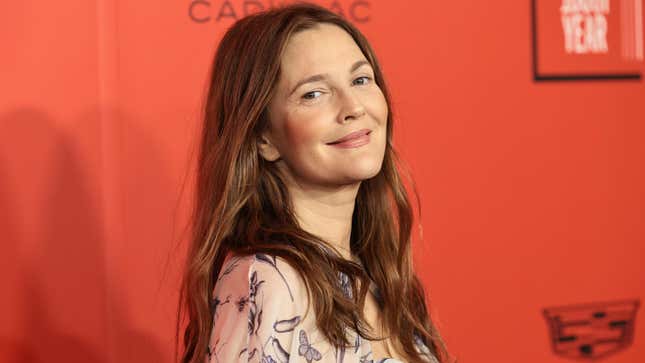 In another victory for bullying public figures into making better choices, Drew Barrymore has reversed her decision to bring her daytime talk show back amid the WGA and SAG-AFTRA strikes. Barrymore previously announced The Drew Barrymore Show would return on September 18, replacing her public persona as a relatable person (and definitely not the scion of one of showbiz's oldest dynasties) with accusations of scabbing. Barrymore now says the show will remain off the air until the strikes end.

The feud between Howard Stern and the world's smuggest man, Bill Maher, has come to a tentative ceasefire
"I have listened to everyone, and I am making the decision to pause the show's premiere until the strike is over," Barrymore wrote on Instagram. "I have no words to express my deepest apologies to anyone I have hurt and, of course, to our incredible team who works on the show and has made it what it is today. We really tried to find our way forward. And I truly hope for a resolution for the entire industry very soon."

Last week, Barrymore kicked off a vitriolic and wholly predictable backlash after announcing her show's return. Since then, the once-benign morning chat show has been a last-minute destination for hot labor summer, with reports of audience members being tossed from Drew Barrymore tapings for being suspected WGA supporters. Elsewhere, Barrymore lost her job as host of the National Book Awards, which rescinded its invitation to Barrymore as she would be an inappropriate MC for an "evening dedicated to celebrating the power of literature and the incomparable contributions of writers to our culture." Barrymore even doubled down on her decision by apologetically reasserting her position on Friday. The actor has since scrubbed her previous return-related videos from her Instagram.

The aftershocks of her intention to cross the picket line received condemnation from the WGA and its members but also, more destructively, emboldened fellow fickle talk show hosts to follow her lead. After sitting back and allowing Barrymore to fall on the sword, Bill Maher bravely announced his return to TV sans writers, as did The Jennifer Hudson Show and The Talk. However, ever the trendsetter, hours after Barrymore reversed course, The Talk followed suit and paused their return as well.

Update 9/17/23, 6:30 p.m.: Variety reports that The Jennifer Hudson Show has also paused its return.