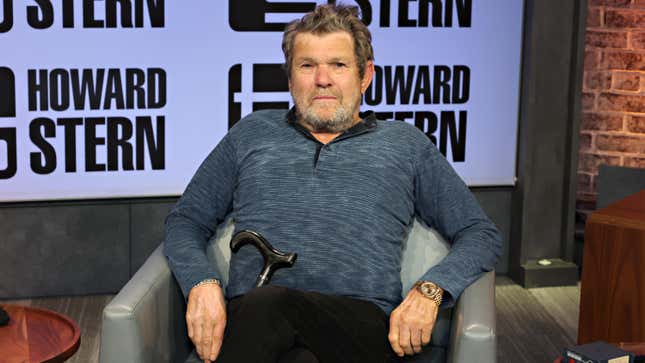 Rolling Stone co-founder Jann Wenner has made quite a mess of things. Following 贵谤颈诲补测'蝉 disastrous New York Times interview, wherein Wenner failed to explain why no Black or female artists appear in his new interview collection, and subsequent removal from the Rock & Roll Hall Of Fame board of directors, Wenner has apologized for diminishing "the contributions, genius, and impact of Black and women artists."
Mo Amer talks "Mo," selling knockoff watches, and working with Dwayne Johnson
"In my interview with The New York Times I made comments that diminished the contributions, genius, and impact of Black and women artists, and I apologize wholeheartedly for those remarks," he said. "The Masters is a collection of interviews I've done over the years that seemed to me to best represent an idea of rock 'n' roll's impact on my world; they were not meant to represent the whole of music and its diverse and important originators but to reflect the high points of my career and interviews I felt illustrated the breadth and experience in that career. They don't reflect my appreciation and admiration for myriad totemic, world-changing artists whose music and ideas I revere and will celebrate and promote as long as I live. I totally understand the inflammatory nature of badly chosen words and deeply apologize and accept the consequences."
The apology comes hours after the Rock & Roll Hall of Fame Foundation announced Wenner's dismissal from the board of directors that he helped found. "Jann Wenner has been removed from the board of directors of the Rock & Roll Hall of Fame Foundation," the statement read.
Wenner said the quiet part loud for anyone who's ever wondered why Black and female artists were often denied the preferential treatment Wenner's guys received. While The Masters contains one new interview (with Bruce Springsteen), it's a collection of Wenner's older talks with Bob Dylan, Jerry Garcia, Mick Jagger, John Lennon, Springsteen, Pete Townshend, and Bono. Apparently, in his decades as the architect of the American rock 'n' roll canon, he didn't do a single interview with a Black or female artist worthy of inclusion. The reason: He didn't think they were "articulate enough."
"It was kind of intuitive over the years; it just fell together that way. The people had to meet a couple criteria, but it was just kind of my personal interest and love of them," Wenner said. "Insofar as the women, just none of them were as articulate enough on this intellectual level."
Wenner wasn't done yet. The response gifted interviewer David Marchese a perfect follow-up: "Oh, stop it. You're telling me Joni Mitchell is not articulate enough on an intellectual level?" Nevertheless, after being given a chance to rephrase, the former rock 'n' roll kingmaker decided to take sideswipes at Grace Slick and the late Janis Joplin ("Go have a deep conversation with Grace Slick or Janis Joplin. Please, be my guest") and Joni Mitchell, who he says, "was not a philosopher of rock 'n' roll."
He had a similar answer for Black artists, name-checking Curtis Mayfield, Stevie Wonder, and Marvin Gaye as articulate enough to write Songs In The Key Of Life and What's Going On but not answer Wenner's questions about those works. "Of Black artists — you know, Stevie Wonder, genius, right?" he continued. "I suppose when you use a word as broad as 'masters,' the fault is using that word. Maybe Marvin Gaye, or Curtis Mayfield? I mean, they just didn't articulate at that level."
Interestingly, he admits to allowing interview subjects to edit transcripts, including a bombshell 1970 chat with John Lennon, because these weren't "confrontational" interviews. He spends much of the Times conversation arguing that these are yacht-side chats with his old rock buddies, meaning they 补谤别苍'迟 held to the same journalistic standards as others.