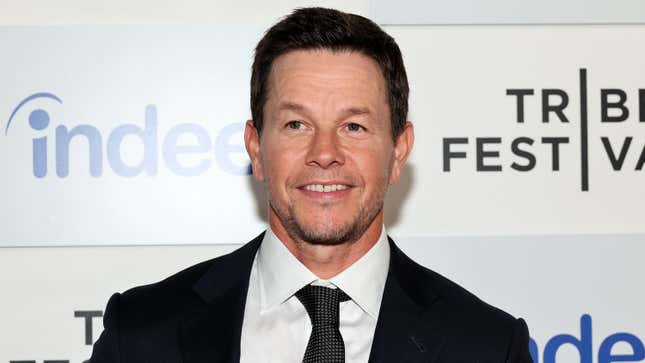 Ah, the trials and tribulations of being a world-famous actor with $400 million to your name. Poor Mark Wahlberg just wanted to play on the jungle gym with the big kids, but instead was relegated to the sandbox by mean directors who only wanted to work with the popular boys. What's a famous person who's not quite famous enough to do?
George Clooney: Johnny Depp and Mark Wahlberg "regret" passing on "Ocean's Eleven"
"I started becoming a producer out of necessity," Wahlberg said in a new?interview with Cigar Aficionado Magazine (via Variety). "I didn't want to sit around waiting for Brad Pitt or Tom Cruise or whoever was already established before me and were the guys at the time, and Leo [DiCaprio], to go and pass on a movie until I could get my hands on it," he continued. "I was always proactive in trying to find material and things that I could produce, that I knew was right for me, create my own destiny."
Wahlberg nabbed his first production credits on 2007's We Own The Night and 2010's The Fighter, both of which he also starred in. Since then, he has produced a good number of his leading turns and and starred in even more, with three roles just last year (Uncharted, Father Stu, and Me Time) and five more in the hopper. So it seems like the whole "creating his own destiny thing" has mostly worked out for him.
"Well I'm certainly working harder now than ever," he continued. "Certain businesses, you kind of build them, pass them on or you exit. Hopefully my kids, we'll see what their interests are, but I don't think that I'll be acting that much longer at the pace I am now. That's for sure. Because that's the most difficult thing." Luckily for Wahlberg's future nepo babies (if acting is one of their interests, of course), it sounds like they at least won't have to wait for their father to pass on roles this time around.