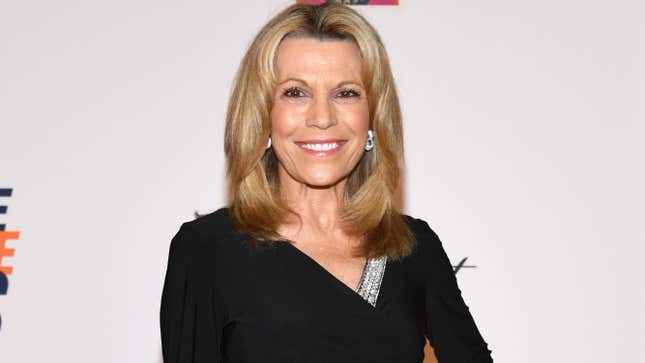 Wheel Of Fortune viewers will soon have to say goodbye to longtime host Pat Sajak (and say hello to newtime host Ryan Seacrest, who probably heard that Sajak was retiring and just appeared wherever Wheel Of Fortune is filmed with a stack of vowels to sell), but the show won't be changing too much more than that. As reported by Variety, co-host Vanna White has renewed her contract with the show for an additional two years, meaning she'll be tapping on letters to reveal them through at least the 2025-2026 TV season.
Dan Cummins plays This Or That with The A.V. Club
White has been the show's regular co-host since 1982, and while that's not as long as Sajak's run as the host, it's still very long and will only continue to get longer… at least through the first half of 2026, unless she renews her contract again. White's role on the show presumably won't change much once Sajack is replaced by Seacrest next season, but Variety notes that Sajak's daughter, Maggie Sajak, will get a bigger role as the show's "social media correspondent"—which apparently means traveling around the world and promoting Wheel Of Fortune's interests for some reason. (We're not judging, it sounds like a sweet gig and she probably got it on her own merit and not because her dad hosted the show forever and will remain involved as a consultant for three years.)
Anyway, kudos to White for managing to handily secure a job that—to some cold, unfeeling CEO—seems like it would probably pretty easy to either replace with some cheaper nobody or eliminate entirely. But if they're not going to let her host on her own, it's good that the people in charge at least recognize that she brings something to Wheel Of Fortune.