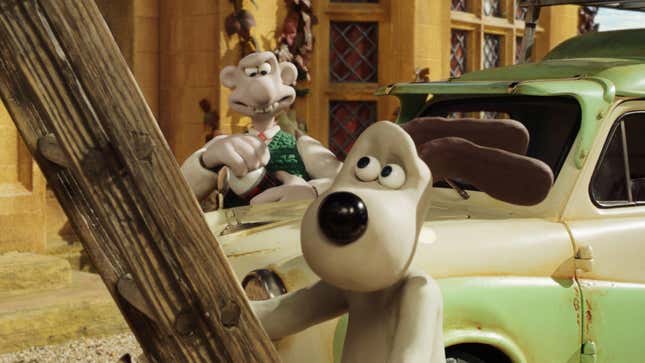 In an age of excess, the news that the makers of Wallace And Gromit had essentially run out of clay to make more Wallace And Gromit rocked the world. (Or at least a niche community of animation enjoyers.) The unique clay is apparently a finite resource, and The Telegraph reported that the production company, Aardman Animations, had bought up the last stock of crafting materials from its supplier before the warehouse shut down. Except actually, Telegraph, that's not quite the truth, because Aardman says it's going to be A-okay.
Joel Kinnaman on "Silent Night," working with Nicolas Cage, and more
"We are touched about recent concern over the future of our beloved clay creations, but wanted to reassure fans that there is absolutely no need to worry," reads a statement posted to the studio's social media. "We have high levels of existing stocks of modelling clay to service current and future productions and, much like Wallace in his workshop, we have been tinkering away behind the scenes for quite some time with plans in place to ensure a smooth transition to new stocks to continue to make our iconic productions."
Aardman is no stranger to clay-based disaster. In 2005, the studio suffered a warehouse fire that destroyed much of its archive, which dates back to its founding in 1977. "Everything from Morph to Creature Comforts to Wallace And Gromit was there," spokesman Arthur Sheriff said at the time (via The Guardian). "It had all the film sets, the props, the models, everything. It really is a bit of tragedy."
Nevertheless, the Oscar-winning animators persisted. Aardman's next outing is Chicken Run: Dawn Of The Nugget, a sequel to the studio's first-ever feature film, which premieres on Netflix on December 15. After that, there's a new Wallace And Gromit movie slated for 2024, which was supposedly going to use up the last of the clay. Luckily that doesn't appear to be the case, but necessity does breed innovation—it seems like this clay deficit could be the start of a new chapter for this British institution.